19632 Hillside Drive
Watertown-Town, NY 13601
4 Beds •
3 Baths
• 3225 sqft
Type: Residential | MLS #: S1294387
This LOT is on the backside of 19632 Hillside Drive, it has been surveyed off from the main parcel but does not have it's own parcel number yet, will have when the new deed is recorded. Therefore, the will be determined then. Prime residential building lot, located in the town of Watertown, with no city taxes. Natural gas available and Lettiere water and will need a private septic system. Very attractive lot that is well manicured. Private septic will be required, septic perc test has already been done. Lovely views of Dry Hill off in the distance. Set amongst other well built upscale homes. One of the very few building lots left in that area. Watertown schools, buy your lot and build in the spring.
Read More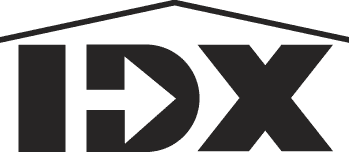 Listing Courtesy of Nancy D Storino-Farney | Office: Nancy D Storino Real Estate
INTERIOR FEATURES
Bedrooms

Beds:

4
Bathrooms

Baths:

3
Heating and Cooling
Other Features

Fireplace:

No

Garage:

No

Single Story:

Yes
EXTERIOR AND BUILDING
Building Features

Type of Roof:

No information provided

Lot Size:

2.15 acres

Lot Description:

None

Exterior Features:

Construction

Structure Type:

Built in

1963

Stories:

1
COMMUNITY AND NEIGHBORHOOD
Schools

High School:

Watertown
Location

County:

Jefferson

Directions:

Turn off Holcomb Street Ext onto Woodside Drive, lot will be down on the right side, see sign.
SOURCES
MLS Information

Listing Agent:

Nancy D Storino-Farney

Days on Market:

864

MLS ID:

S1294387

MLS Name:

NYS

MLS Area:

Watertown-Town-225800

Last Modified:

10-21-2022

Office Name:

Nancy D Storino Real Estate

Broker MLS ID:

NANC01
OTHER
Read More