7780 Gifford Road
Rome-Inside, NY 13440
Type: Residential | MLS #: S1298240
This is a vacant building lot on the outskirts of Rome, NY. What are your advantages of building a new home here? This lot has a rural setting but is less than one mile to downtown, and has public water and sewer at the road to connect into! Are you aware that you can finance a piece of land you find and like, a home you design, AND ALL SITE WORK: well, septic, basement, heating/plumbing, porch, garage, driveway, etc, ALL TOGETHER AS A CONSTRUCTION LOAN? The reason I ask this question is many folks are not aware of this! The cost of a new home will vary depending on each home owner's budget and extra indulgence! In order to get an accurate price for your new home (ranch, two story, cape, etc.,) the builder will take the home plan you selected/designed with a list of options that you want in your home, and prepare an itemize build price!
Read More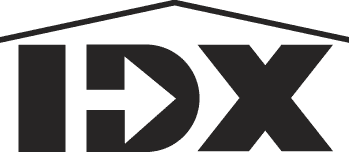 Listing Courtesy of Melissa Bushey | Office: Bradley and Bradley Real Estate
INTERIOR FEATURES
Bedrooms

Beds:

-
Bathrooms

Baths:

0
Heating and Cooling
Other Features

Fireplace:

No

Garage:

No
EXTERIOR AND BUILDING
Building Features

Type of Roof:

No information provided

Lot Size:

0.4 acres

Lot Description:

None

Exterior Features:

Construction

Structure Type:

Built in
COMMUNITY AND NEIGHBORHOOD
Schools

School District:

Rome
Location

County:

Oneida

Directions:

Location- Rome, NY: From East Dominick Street turn left onto Black River Blvd to Erie Blvd East, travel Erie Blvd East until you see Gifford Road on your right, approximate one mile on the right you will see signs for the vacant lots!
SOURCES
MLS Information

Listing Agent:

Melissa Bushey

Days on Market:

847

MLS ID:

S1298240

MLS Name:

NYS

MLS Area:

Rome-Inside-301301

Last Modified:

01-10-2023

Office Name:

Bradley and Bradley Real Estate

Broker MLS ID:

BRAD010
OTHER
Read More