This property
6463 Route 380
Stockton, NY 14784
Type: Other | MLS #: R1317447
The property consists of a great mix of upland habitats.  The front half of the property transitions from mature wooded hemlock to patchy brush, apple and cover, to a completely forested mix of hardwood species.  The hemlock zone provides a tremendous bedding area for deer and roost areas for turkey while the adjacent corn field (on property being retained by the Seller) and hardwood zone provide the food sources necessary to retain the wildlife on this property. Great trail system on the property. The developed gravel driveway access has been used by log trucks, so it is a good road back to the former log staging area and gas well.  All oil, gas and mineral rights will transfer including the rights to the gas well.  Included is the right to 200,000 cubic feet of free gas from the well to your new structure! The capstone is a new 600 sf (20x30) log cabin with a great view of the countryside.  The property adjoins NYS land on the south boundary, providing even more room to roam.  Lastly, the property has abundant frontage on Bear Lake Outlet which flows year-round and usually has a good catch of trout in the springtime.
Read More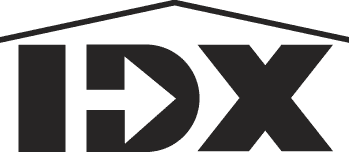 Listing Courtesy of Brian S. Bullard | Office: Timberland Realty
INTERIOR FEATURES
Bedrooms

Beds:

-
Bathrooms

Baths:

0
Heating and Cooling
Other Features

Fireplace:

No

Garage:

No
EXTERIOR AND BUILDING
Building Features

Type of Roof:

No information provided

Lot Size:

240 acres

Lot Description:

None

Exterior Features:

Gravel Driveway
Construction

Structure Type:

Built in
COMMUNITY AND NEIGHBORHOOD
Schools

School District:

Cassadaga Valley
Location

County:

Chautauqua

Directions:

From Falconer, go North on County Route 380. Once you pass the Centralia four corners, the property will be on the left north of James Road and south of Waterman Road on the left side.
SOURCES
MLS Information

Listing Agent:

Brian S. Bullard

MLS ID:

R1317447

MLS Name:

NYS

MLS Area:

Stockton-066889

Last Modified:

11-17-2022

Office Name:

Timberland Realty

Broker MLS ID:

TIMB10
OTHER
Read More