This property
41-4A Mill Street
Ellicottville, NY 14731
Type: Residential | MLS #: B1321594
So many opportunities in this lot and the adjacent lot. Approved to build a duplex townhouse or your single family village home. Great views to the ski slopes and a short walk into the heart of the village business district with shops, restaurants and night life activities. Just a 5 minute drive to both ski areas. Buy both lots and build 2 duplex townhouses and sell 3 to have the smart investment. One of the few lots left in the village to build on so take a look and make the decision soon for that smart investment. Build and rent, build and sell. To be subdivided from tax map# 55.044-1-4.1 parcel on Mill street with the duplex townhouse.
Read More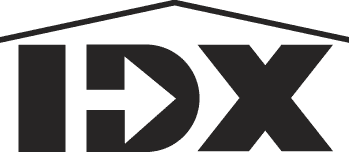 Listing Courtesy of Cathleen L Pritchard | Office: ERA Team VP Real Estate
INTERIOR FEATURES
Bedrooms

Beds:

-
Bathrooms

Baths:

0
Heating and Cooling
Other Features

Fireplace:

No

Garage:

No
EXTERIOR AND BUILDING
Building Features

Type of Roof:

No information provided

Lot Size:

775 sqft

Lot Description:

None

Exterior Features:

Gravel Driveway
Construction

Structure Type:

Built in
COMMUNITY AND NEIGHBORHOOD
Schools

School District:

Ellicottville
Location

County:

Cattaraugus

Directions:

Mill Street to just past the under pass. See directional sign on the driveway on the right just past the 2 townhouses and single family home.
SOURCES
MLS Information

Listing Agent:

Cathleen L Pritchard

MLS ID:

B1321594

MLS Name:

NYS

MLS Area:

Ellicottville-Village-043601

Last Modified:

12-09-2022

Office Name:

ERA Team VP Real Estate

Broker MLS ID:

ERAVP02
OTHER
Read More