Steuben Street
Vernon, NY 13421
Type: Unimproved Land | MLS #: S1329830
A Big 10-11 acre lot. 110 feet of surveyed frontage on 3.5 acres that extends Easterly parallel to route 5 and adjoins an additional 7.9 acre lot. There are 2 tax numbers. The 3.5 Acre lot on Steuben Street is surveyed. The 7.9 acre lot is not surveyed and it has some wet land near the rear of the lot. The frontage on Steuben Street sets down off the road. A perfect place for a Raised Ranch Style home with a full walkout at the rear of the home. Just my thought! Drive by it. Front has recently been cleared of trees.
Read More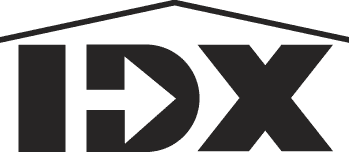 Listing Courtesy of Richard Stanton | Office: Dick Stanton Real Estate
INTERIOR FEATURES
Bedrooms

Beds:

-
Bathrooms

Baths:

0
Heating and Cooling
Other Features

Fireplace:

No

Garage:

No
EXTERIOR AND BUILDING
Building Features

Type of Roof:

No information provided

Lot Size:

11.3 acres

Lot Description:

None

Exterior Features:

Construction

Structure Type:

Built in
COMMUNITY AND NEIGHBORHOOD
Schools

Elementary School:

Middle School:

Otto L Shortell Middle

High School:

Oneida Senior High

School District:

Oneida
Location

County:

Oneida

Directions:

Just off NYS Route 5 in Oneida Castle, N.Y. 13421. Just a skip and a hop East of the intersection of Route 365 and Route 5. Directly across from Middle Road.
SOURCES
MLS Information

Listing Agent:

Richard Stanton

MLS ID:

S1329830

MLS Name:

NYS

MLS Area:

Oneida Castle-Village-306001

Last Modified:

09-19-2022

Office Name:

Dick Stanton Real Estate

Broker MLS ID:

STAN01
OTHER
Read More