8432 State Route 90 N
Genoa, NY 13081
- Beds •
0 Baths
• 2340 sqft
Type: Business | MLS #: S1335783
Business opportunity in high visibility location situated along the Cayuga Wine Trail. Smaller building currently in operation as an ice cream parlor and is turn-key. Larger building was formerly a restaurant and includes all kitchen equipment/furnishings. Lot size is just under 2 acres allowing many possibilities, such as a convenience store/gas station, food service, retail outlet or entertainment business. Approximately a 3 minute drive to King Ferry Golf Club, Bright Leaf Vineyard and Cayuga Lake.
Read More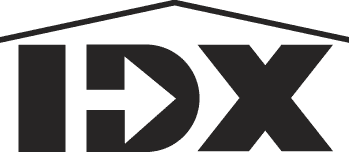 Listing Courtesy of Jeffrey Guida | Office: Yaman Real Estate
INTERIOR FEATURES
Bedrooms

Beds:

-
Bathrooms

Baths:

0
Heating and Cooling

Heating:

Gas, Forced Air

Cooling:

Central Air
Other Features

Flooring:

Concrete,Linoleum,Plywood,Vinyl

Fireplace:

No

Garage:

No

Single Story:

Yes
EXTERIOR AND BUILDING
Building Features

Type of Roof:

Asphalt, Metal

Lot Size:

1.91 acres

Lot Description:

None

Exterior Features:

Construction

Structure Type:

Built in

1955

Stories:

1
COMMUNITY AND NEIGHBORHOOD
Schools

School District:

Southern Cayuga
Location

County:

Cayuga

Subdivision

Julia Krueger Surv

Directions:

From Village of King Ferry, drive 2 minutes down RT 90 S. until you see the triangle (Lake House Creamery). Look for Yaman CI sign.
Green And Energy Features
SOURCES
MLS Information

Listing Agent:

Jeffrey Guida

Days on Market:

532

MLS ID:

S1335783

MLS Name:

NYS

MLS Area:

Genoa-053000

Last Modified:

10-28-2022

Office Name:

Yaman Real Estate

Broker MLS ID:

YAMA01
OTHER
Basement

Partial

Building Features

Public Restrooms

Electric

240 Volts

Property Condition

Resale
Read More