235 State Street
Auburn, NY 13021
- Beds •
0 Baths
• 5230 sqft
Type: Business | MLS #: R1347269
This is a very unique property with alot of potential.The property is being sold as a package only consisting of 4 different Tax Maps.235 State St. the commercial building 115.27-1-29.1 was completely remodeled in 2005 which includes a custom ramp that is handicap accessable. This space would be perfect for offices a salon or could be another apt. There is a large 3 bedroom apt. upstairs. 231-233 State St. 115.27-1-30 is a 2 unit consisting 2 large 3 bedroom apts. 237 State St. 115.27-1-28 is a 2 unit with 2 large 1 bedroom apts. 239-241 State St. 115.27-1-27 has a 2 unit structure with two 1 bedroom apts. and a single family 2 bedroom home.All the units have access to off street parking.The carriage house/garage offers plenty of room for storage.The parking area can accommodate 15+ cars. A complete list of furniture is availiable upon request.Taxes shown are for the the commercial building only only.
Read More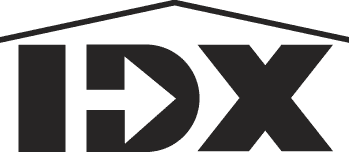 Listing Courtesy of Joseph Plis | Office: Crown Realty
INTERIOR FEATURES
Bedrooms

Beds:

-
Bathrooms

Baths:

0
Heating and Cooling

Heating:

Gas, Baseboard, Hot Water

Cooling:

Central Air
Other Features

Fireplace:

No

Garage:

No
EXTERIOR AND BUILDING
Building Features

Type of Roof:

Asphalt

Lot Size:

0.38 acres

Lot Description:

None

Exterior Features:

Construction

Structure Type:

Built in

1900

Stories:

2
COMMUNITY AND NEIGHBORHOOD
Schools
Location

County:

Cayuga

Directions:

Head North down State St. property is located just past Pulaski St. on the left.
Green And Energy Features
SOURCES
MLS Information

Listing Agent:

Joseph Plis

Days on Market:

311

MLS ID:

R1347269

MLS Name:

NYS

MLS Area:

Auburn-050100

Last Modified:

01-18-2023

Office Name:

Crown Realty

Broker MLS ID:

CRNY10
OTHER
Property Condition

Resale
Read More