This property
9960 County Road
Clarence, NY 14032
Type: Business | MLS #: B1357532
Zoned Commercial- Industrial Business Park Rare opportunity to place your business in the Town of Clarence on this cleared level vacant parcel. Industrial Business Parks are located in three general areas of Town. They are located along Roll Road at Harris Hill Road; County Road between Heise and Strickler Roads; and Wehrle Drive between Harris Hill and Shisler Roads. To be able to create a high demand business including Mini Storage/ Personal Storage, Light manufacturing, Landscape Operations, Warehousing or even a lumberyard and be in conforming use makes this parcel and location perfect. With additional permitting and plan approval many other applications for this land can be achieved. Located directly next to JF Krantz nurseries also for sale this property is ready to go!
Read More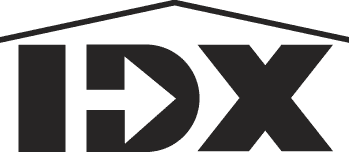 Listing Courtesy of James G LoVallo | Office: LoVallo Real Estate
INTERIOR FEATURES
Bedrooms

Beds:

-
Bathrooms

Baths:

0
Heating and Cooling
Other Features

Fireplace:

No

Garage:

No
EXTERIOR AND BUILDING
Building Features

Type of Roof:

No information provided

Lot Size:

3.89 acres

Lot Description:

None

Exterior Features:

Dirt Driveway
Construction

Structure Type:

Built in
COMMUNITY AND NEIGHBORHOOD
Schools
Location

County:

ERIE

Directions:

Transit Rd to County or Goodrich rd to County.
SOURCES
MLS Information

Listing Agent:

James G LoVallo

MLS ID:

B1357532

MLS Name:

NYS

MLS Area:

Clarence-143200

Last Modified:

10-14-2022

Office Name:

LoVallo Real Estate

Broker MLS ID:

LOVA
OTHER
Read More